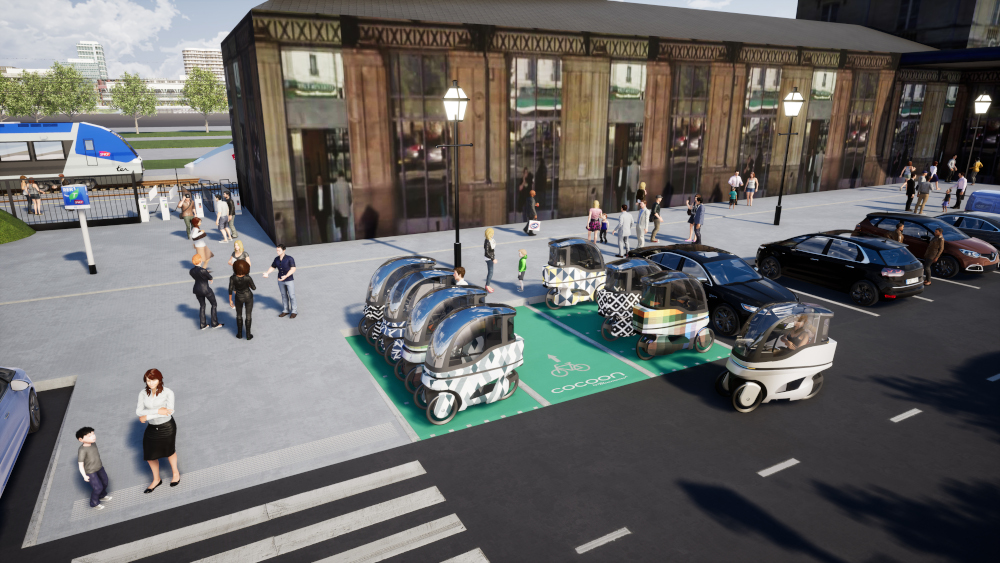 Cocoon getting around in the heart of the city
The bike that makes a difference.
With Cocoon, Bluemooov innovates by combining the ease of use of a bicycle with the comfort of a covered, motorised vehicle. Cocoon offers its users an electrically-assisted bicycle for door-to-door mobility. It is modular, covered and enclosed and has a good carrying capacity.
Cocoon aims for excellence in terms of design, functionality, quality of materials, finishes and integrated services to ensure user satisfaction.
Safety
Ergonomic and high driving position

Stability thanks to 3 wheels

Front and rear LED lights, turn signals

Reinforced chassis and protective bars in the doors

Anti-theft systems integrated in the chassis
Comfort
Large, super-comfortable seat

Enclosed cabin, for driving in all weather conditions

Quiet operation

Variable engine assistance

Integrated USB charger
Easy, Simple
The dimensions of a bicycle

3 storage compartments and a boot

Anti-puncture tyres

Easy to charge via bike battery or charger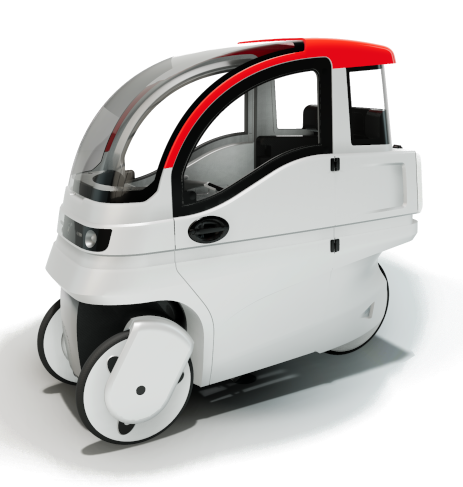 Connection
Cocoon dedicated app, USB socket, Bluetooth connection

Anti-theft alert and remote engine lock

Geolocation and fleet management for companies
Economical and ecological

Low acquisition and maintenance costs

Highly reliable components for guaranteed longevity

Responsible design and recyclability of components

Solar panels integrated into the roof

Quiet operation and zero CO2 emissions
Design
Designed in France and manufactured with the greatest care

Easy customisation and large communication spaces for companies

Cocoon in 3D at Autonomy show
Soft mobility in the city centre
At Autonomy 2019 in Paris, Cocoon is presented through a virtual reality device.
Discover the 3D video presentation, Cocoon the bike of tomorrow:
Steel beam chassis,
Front axle with triangulated suspension,
Body parts in thermoformed ABS,
Doors with 180° opening angle and removable (lockable with keys)
Side windows with front opening by compass and removable…

With Cocoon tomorrow will be different
Cocoon was designed by studying the obstacles to the massive use of bicycles for short trips in urban areas. We listened to you to design a vehicle that meets your demands.
It's a bike for good health, small footprint and easy parking, but with the attributes of a car: safety, comfort, space, connectivity.
Cocoon, the missing link between the bicycle and the car. This is THE mobility mode you've all been waiting for and Bluemooov is making it happen for you.
It is intended for urban individuals, but also for companies and local authorities who will be able to customise it to make it a positive image tool.
If you wish to pre-order your Cocoon, leave a message via our contact form.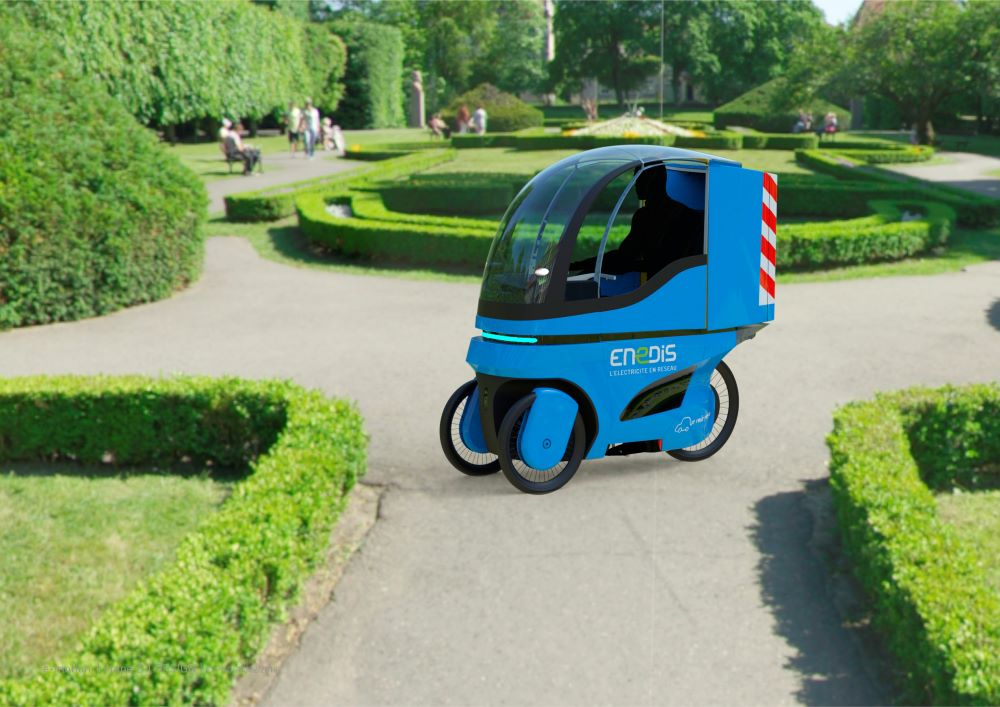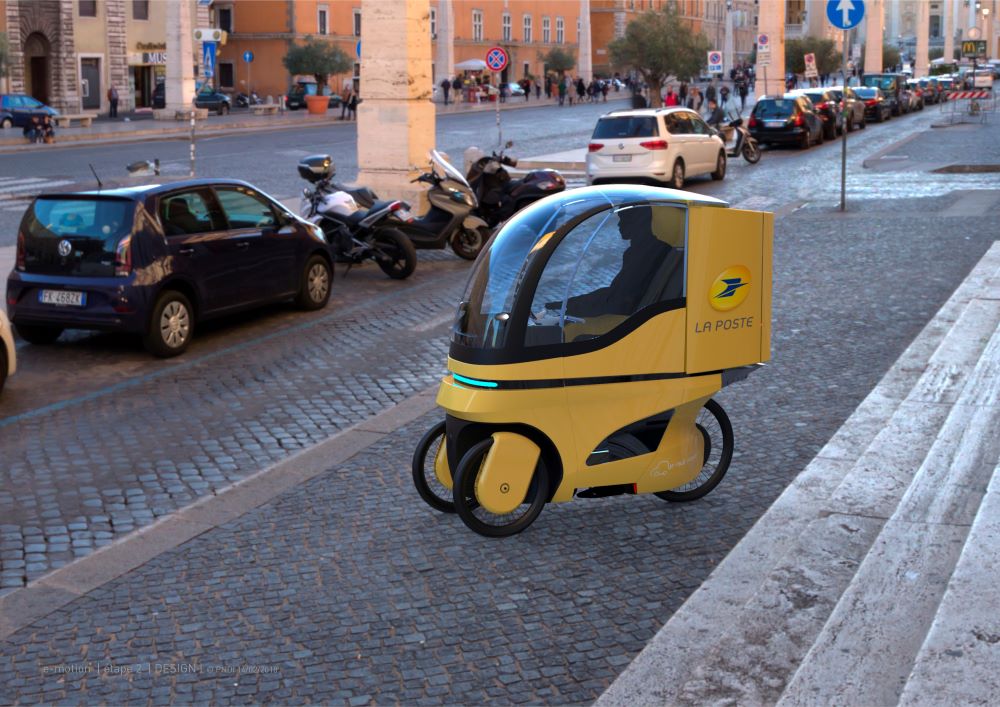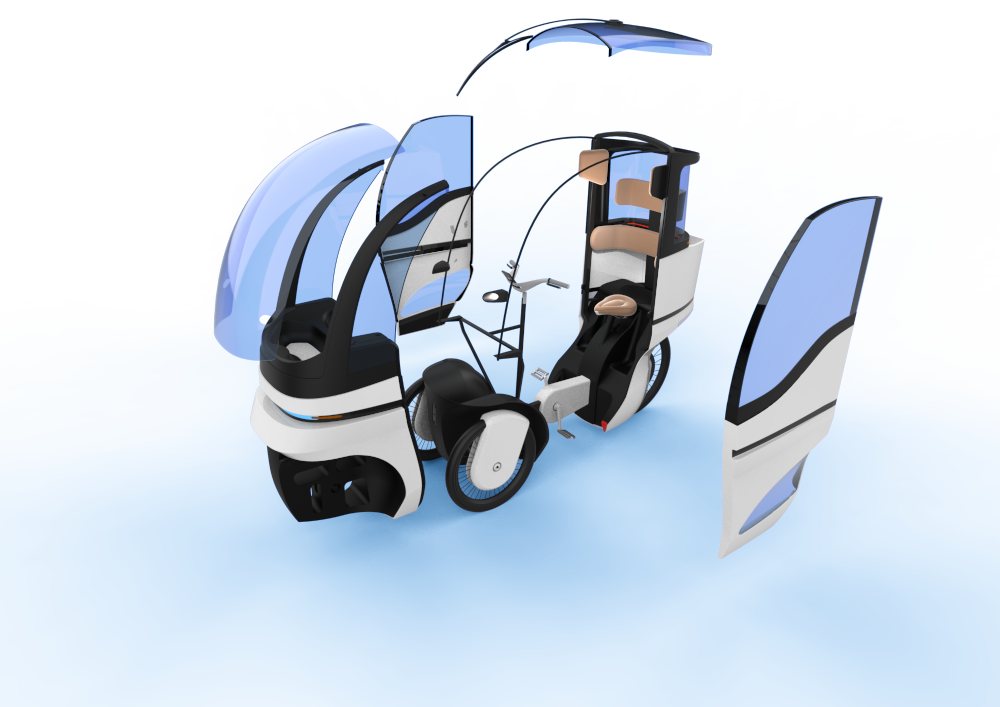 Maison de la Technopole
6 rue Léonard de Vinci
Changé
53001 LAVAL Cedex
France
+33 184 771 350
smile@bluemooov.com