Mechanical or electric cargo bikes:
Bluemooov's answers for professionals.

Human power or electric power,
what should you choose for your cargo bike when you are a professional?
When you invest in a two- or three-wheeled cargo bike, the choice of motorisation – or not – should be determined more by the intended use than by purely financial considerations.
Of course, the perfectly designed mechanical traction system fitted to Bluemooov's entry-level three-wheeled cargo bikes is more than enough to carry what can be heavy loads without too much effort.
But intensive delivery activity, multiple customer appointments on a busy day or long distance travel can justify the financial investment in an electrically assisted cargo bike on its own. One of the most important considerations when purchasing a work vehicle is that a cargo bike is a business tool that is acquired for the long term…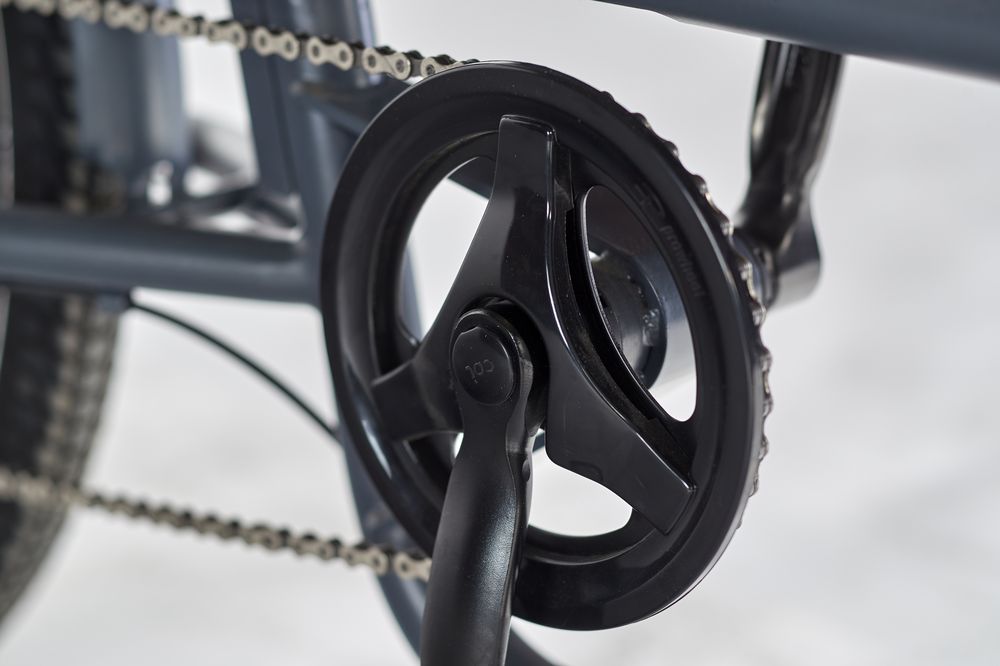 Mechanical models crankset

The electric assistance of Bluemooov cargo trikes:
a reliable European motor and two types of transmission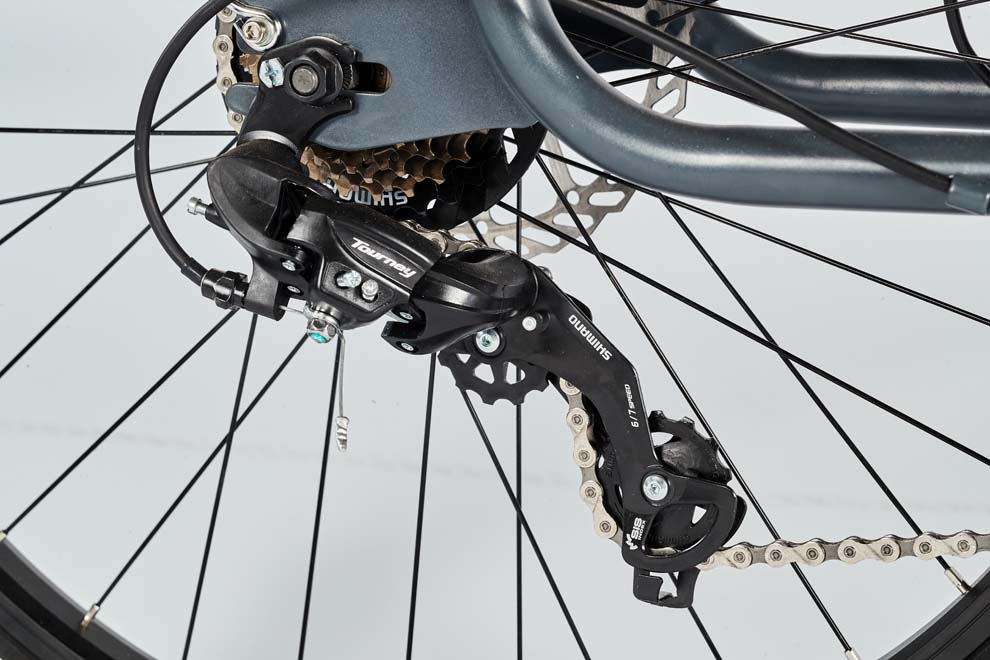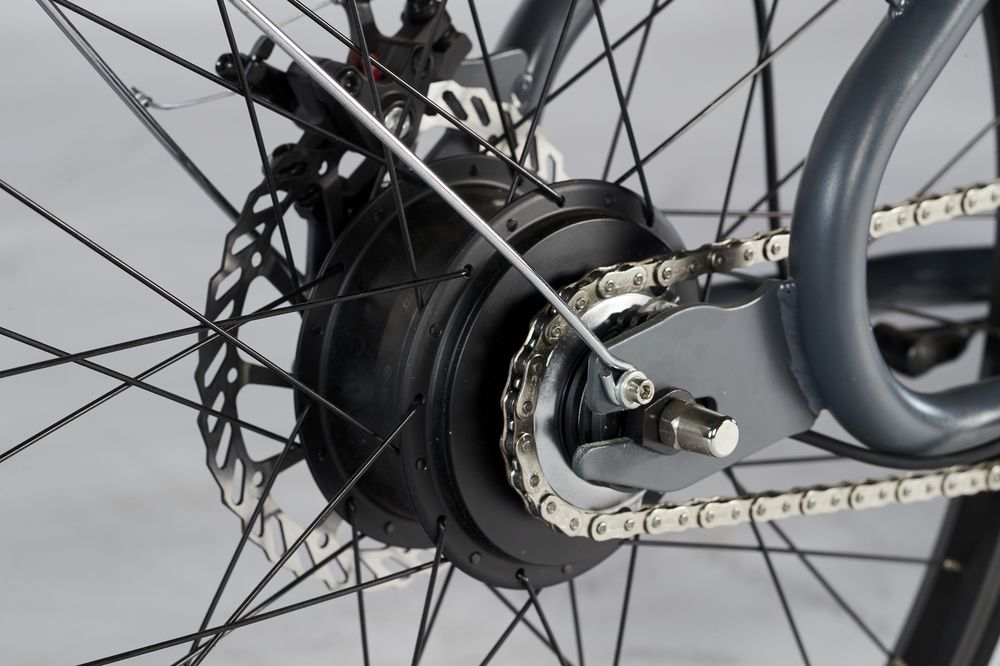 At Bluemooov, all our electrically assisted cargo bikes are equipped with the same motor. The only difference is that our models can be equipped with two different transmission techniques.
European preference and proximity of the after-sales service: the engine of Bluemooov tricargoes is Danish. The Danish brand Promovec develops a wide range of engines, mounted on many models of ECV. Among all these and after a detailed study of our customers' needs, Bluemooov chose the 50970 model.
This is a central motor, i.e. installed on the crankset, which is more powerful than a hub motor and therefore better suited to the uses required for a cargo bike.
The 50970 operates on 36V and delivers 250W of power with a rated torque of 90Nm. This is more than enough power to carry the heaviest loads without having to make any physical effort other than pedalling comfortably. It has 5 levels of assistance and also a "Walk assist" function. In practice, this means that when parking or approaching, there is no need to push the tricargo, regardless of the load carried.
On the handlebars, all the functions (assistance level indicator, instantaneous speed, battery charge level, on/off lighting functions, total or punctual mileage) are clearly displayed on a simple and complete screen, backlit and particularly readable. On the same box, the use of the 6 assistance modes by pressing 3 side buttons is simple and intuitive.
Find all our cargo bikes and their prices in our online shop.

Mechanical or automatic, two types of transmission
for Bluemooov's three-wheeled electrically assisted cargo bikes.
Bluemooov's three-wheeled electrically assisted cargo bikes are available in two transmission versions: mechanical with the "Shimano model, 7 speeds", or automatic with the "Enviolo model" (on Ketch models).
On the mechanical transmission models (Shimano), the chain and crankset have been reinforced to withstand the heavy loads associated with the use of a scooter without risk of breakage. Bluemooov's choice to equip the electrically assisted tricargoes was a Shimano Tourney derailleur (more resistant than the lighter models in the range), equipped with a 7 sprocket cassette and controlled by a RapidFire control.
The reputation of the Japanese brand Shimano in the field of cycling is well established. Founded in 1921 in Osaka, it entered the competition peloton in 1973 with its top-of-the-range derailleur of the time, the "Dura-Ace". In 1982, it entered the mountain bike market with the "Deore XT" model, which today equips almost the entire mountain bike market. Eternal rival of the Italian Campagnolo, the Japanese brand is acclaimed for the robustness and reliability of its products.
The "RapidFire" control also comes from the mountain bike world. It is renowned for its reactivity, its speed of action and its reliability. A quality that is particularly appreciated on a mountain bike, but also for a scooter when it comes to tackling a slope. Or to resume comfortable pedalling after braking quickly in traffic, for example!
The SL-M315-7R shifter is located on the right handlebar grip. The gears can be selected effortlessly with the thumb or index finger. The Optical Gear display on the underside of the handlebars also allows you to quickly identify the gear you are in at a glance.
Combined with the Promovec motor, the Tourney derailleur and its RapidFire shifter offer comfort and efficiency that excel in everyday use of the tricargo.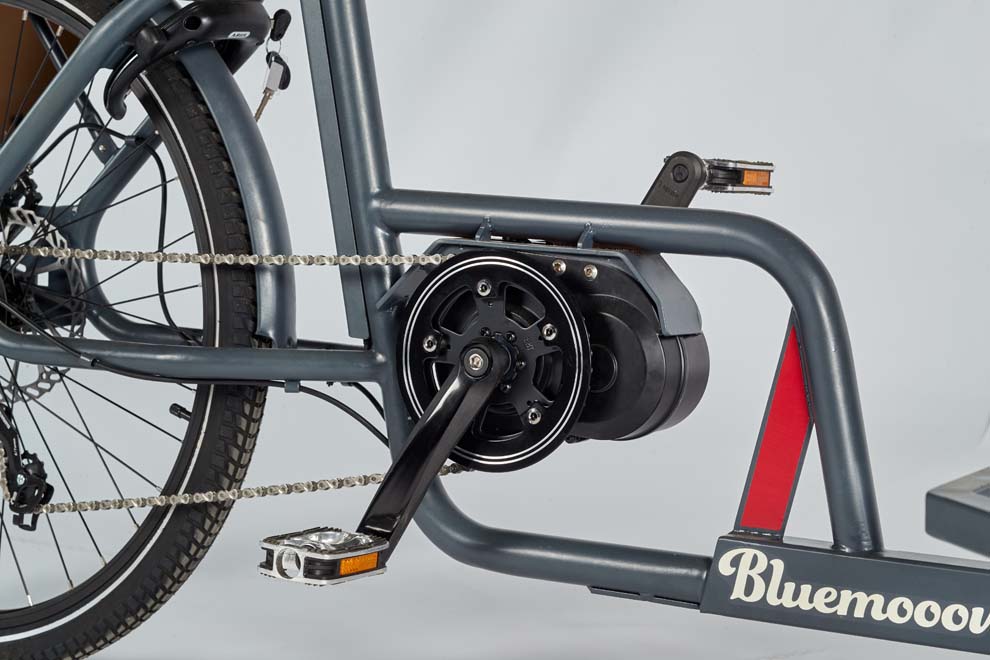 Electrically assisted pedals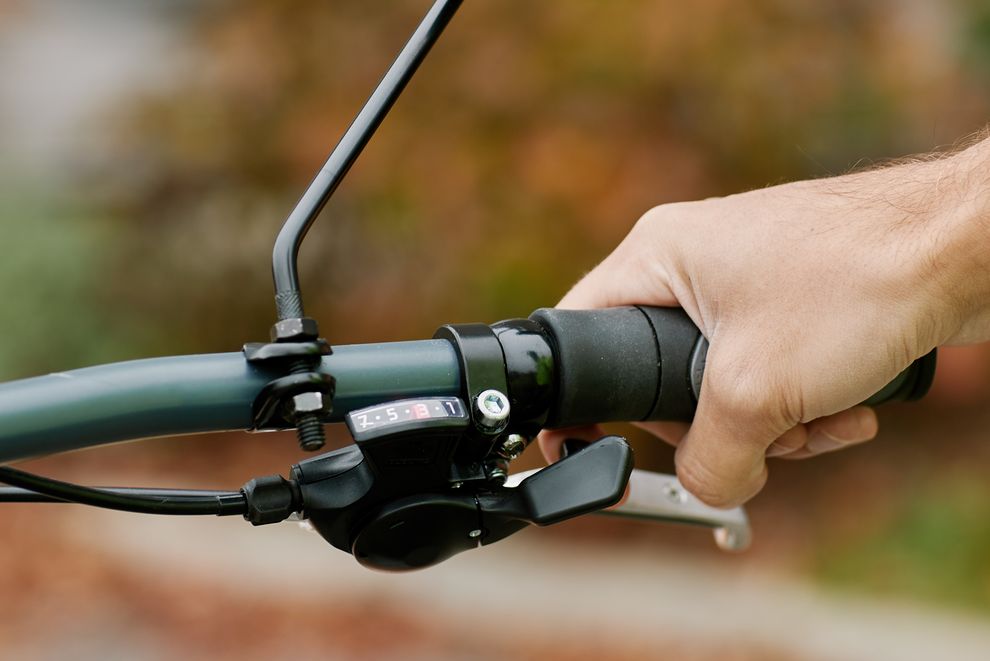 Shimano RapidFire shifter

Enviolo electrically assisted cargo bikes:
"Simplicity is the ultimate sophistication"

With our Enviolo cargo bikes, there is no human intervention: pedal, you are assisted! As Leonardo da Vinci wrote five centuries ago, isn't simplicity the ultimate sophistication?
On the Bluemooov Enviolo electrically assisted scooters, the hub of the rear wheel of the scooter incorporates a NuVinci continuous variable speed drive that allows you to change gear by simply turning the control handle, without jerking and even when stationary.
A continuously variable gearbox like the NuVinci has no predefined ratios: the pedalling ratio is changed progressively, modifying the rear wheel deployment ratio without the rider noticing any "jumps" from one ratio to another. The comfort is therefore extreme.
The only adjustment is to turn the control to get a comfortable pedalling rhythm according to the topography, the effort and the desired speed.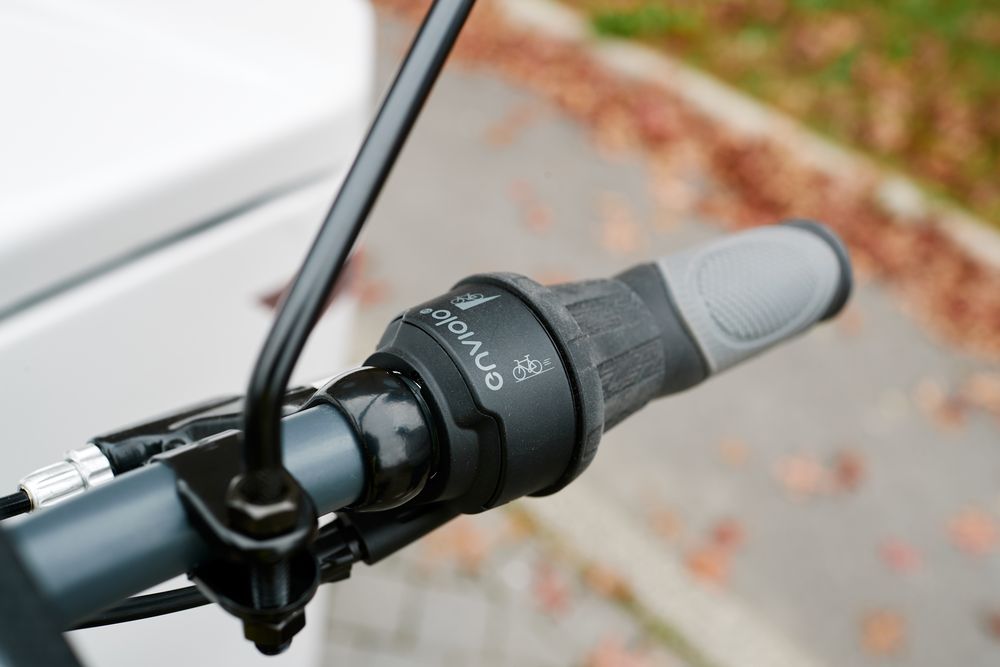 High-tech batteries with low environmental impact
for Bluemooov electrically assisted cargo bikes
Autonomy is not a problem on a two- or three-wheeler cargo bike. If necessary, if you plan to travel for a long day – and since weight is not an issue – you can easily carry one or even two spare batteries in the box. This ensures that you can travel very long distances without having to worry about the remaining charge…
However, the batteries in Bluemooov's electrically assisted cargo bikes have been designed to ensure a very long range (which is obviously linked to the topography, the ambient working temperature and the levels of assistance required). They incorporate high-end Lithium cells, managed by a BMS (Battery Management System) whose electronics have also been designed and developed in Denmark, in partnership with Promovec. With a power of 15.7 Ah and the size of a standard bicycle battery, they can be recharged from any mains socket.
And, because soft mobility is an essential factor in the fight against global warming, all their components have been sorted and selected according to their low environmental impact… The complete electric kit has therefore been designed by Promovec for intensive use, the whole constitutes a coherent and optimised whole. Maintenance and after-sales service are carried out by Bluemooov's teams in Europe with technical support from Promovec: for your peace of mind.
Find all our cargo bikes and their prices in online shop.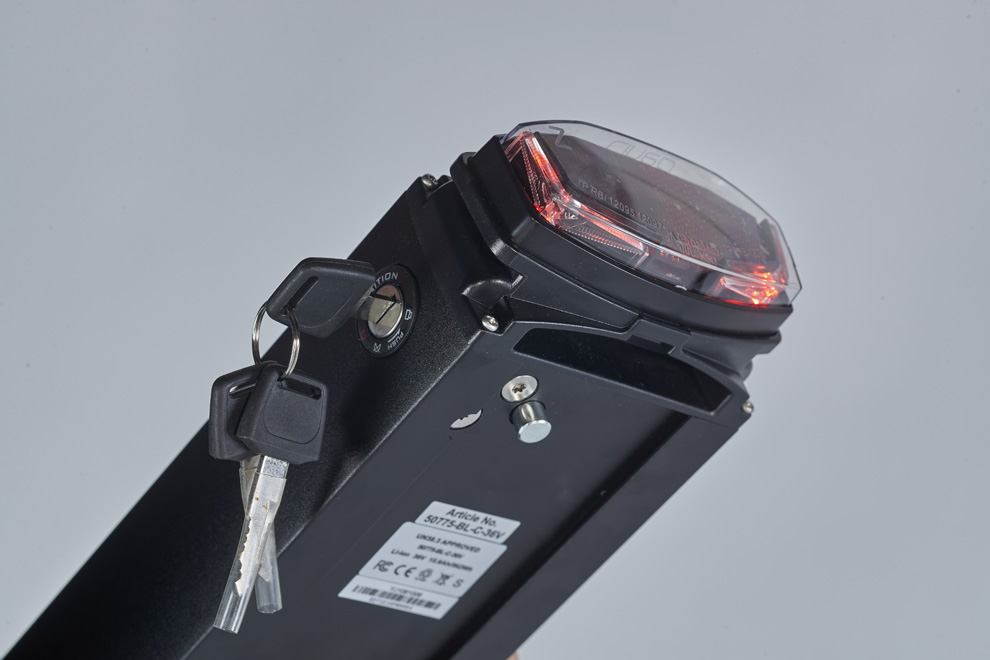 Lockable battery for electrically assisted cargo bikes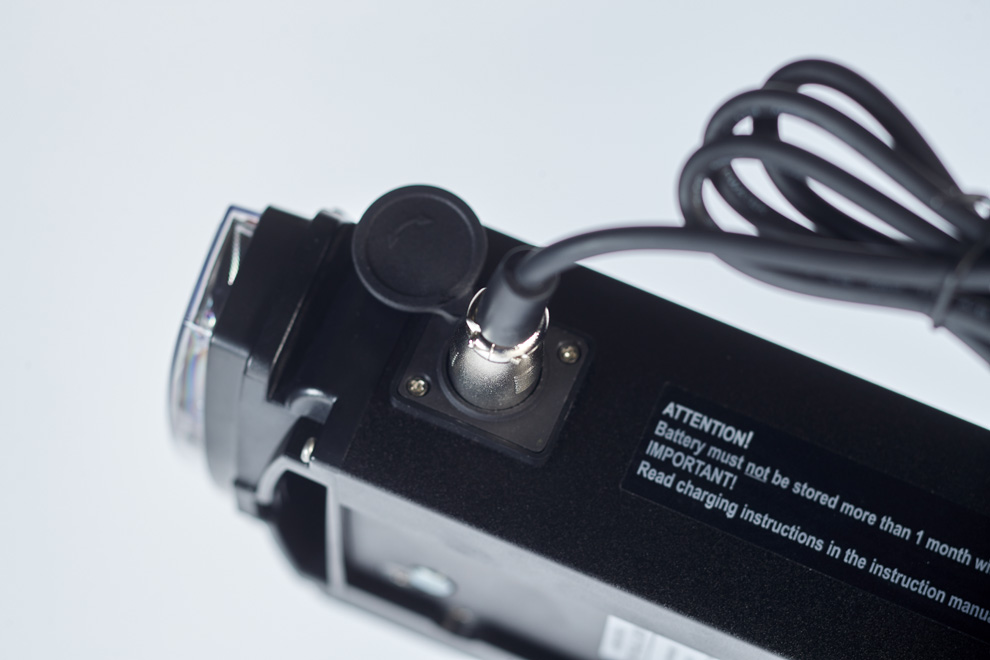 Battery charging connection for electrically assisted cargo bikes
"Cargo Bike News": Subscribe to our newsletter!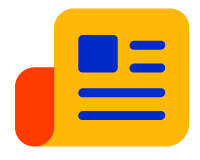 Keep up to date with the latest news on cargo bikes, cargo trikes in general and Bluemooov in particular!
Give us your email address (which we will not pass on to anyone) and receive news directly in your mailbox.
We will never send more than two mails per month, it's our commitment!
Check our cargo trike catalogue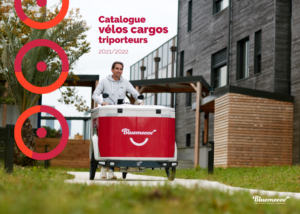 Should you need more information and photos
on our range of cargo trikes?
Pictures of the products in action,
Equipment details
Presentation of the additional services available
All technical characteristics,
Detailed lists of equipment
Examples of use
Click here to download it.

Maison de la Technopole
6 rue Léonard de Vinci
Changé
53001 LAVAL Cedex
France
+33 184 771 350
smile@bluemooov.com